Lot Announcement
Christie's Announces $144m Newhouse Single-Owner Sale
The storied collector owned some of the most significant works of 20th Century art, 16 of them will be offered in New York this May
Perhaps it was inevitable. The success of Paul Allen's $1.6 billion sale coming before an overall quieting of the art market meant there was an opportunity for a bold move to break the log jam between buyers and sellers. Fall's market showed that buyers were willing to pay for top quality works. What they weren't willing to chase were the objects that many consignors believe are top quality yet bidders will not validate.
Underneath the Allen sale last November, there was real market weakness for anything that was not at the very top of the quality spectrum or a work by a highly sought-after artist with an emerging market. Successful markets bring out marginal works that seek validation. When those art works don't sell well—and there's a global climate of economic uncertainty—consignments begin to dry up.
The art market is broadly considered supply driven. That doesn't mean a supply of just any works. It means works that collectors really, really want. Where does one find those works? Christie's revealed one answer today when it announced that a tranche of 16 works of art from the collection of S.I. Newhouse, Jr. would be offered in a single-owner sale in May.
Si Newhouse, the former patriarch of the Newhouse publishing empire that once owned the Advance Publications newspaper chain, large holdings in cable television entities like Charter and Discovery and the once-glamorous Condé Nast magazine empire, was one of the great collectors of the waning decades of the 20th Century and the beginning of this one.
He once owned the Shot Sage Blue Marilyn by Andy Warhol sold for $195 million last May. He bought the Orange Marilyn from the same Warhol series for $17.8 million in 1998 inaugurating the Contemporary art market boom we're still in the midst of today. After Newhouse's death in 2017, the Orange Marilyn was sold privately for a rumored $240 million.
Newshouse's collection was more than just Warhols or Marilyns. His example of Jeff Koons's Rabbit was the highlight of Christie's sale in May 2019; it sold for $90 million to Robert Mnuchin, said to be bidding for Mitchell and Emily Rales.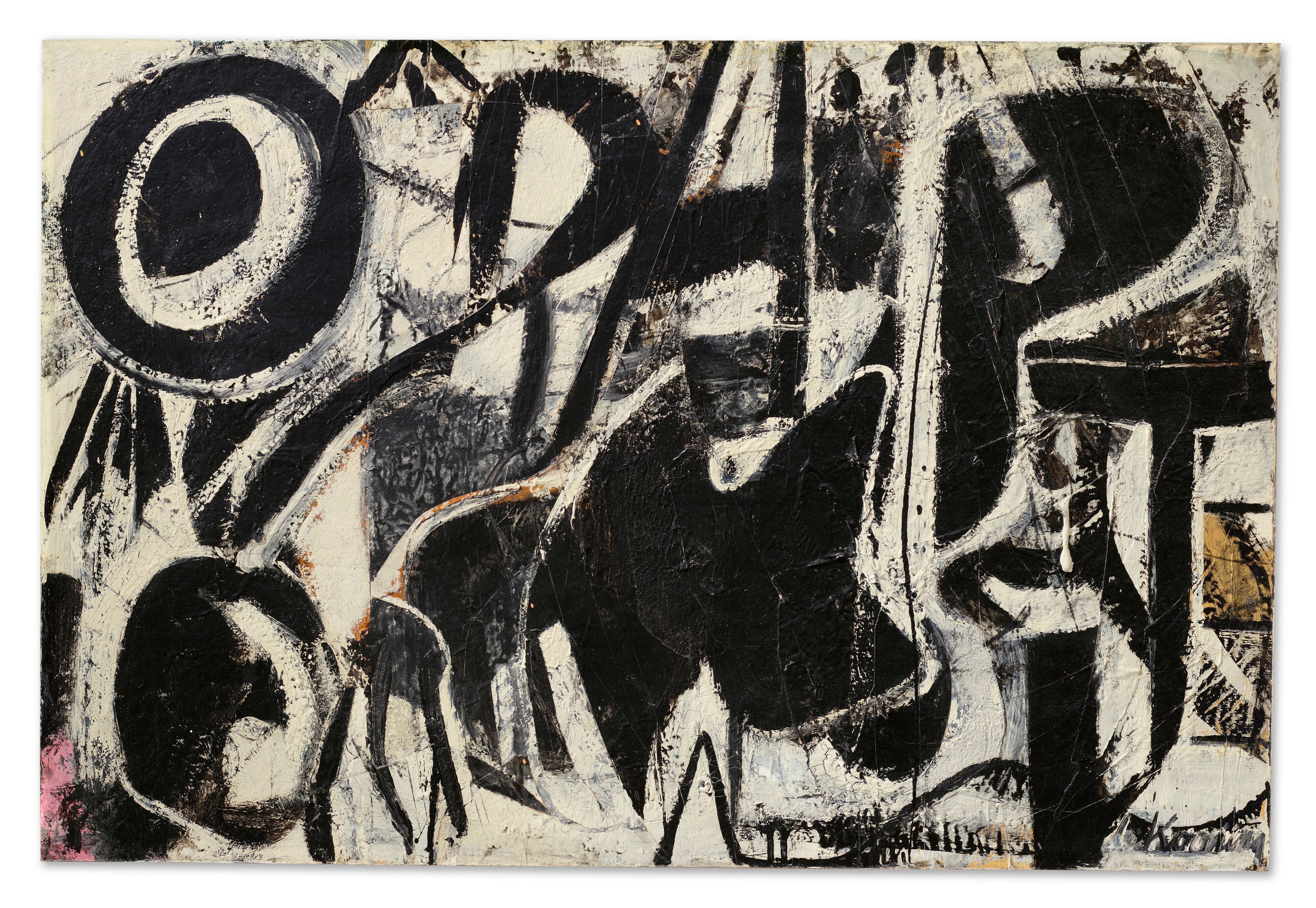 Willem de Kooning, Orestes (1947) estimated to sell for more than $25 million
Seventeen years ago, in a private deal brokered by Paul Gray and Andrew Fabricant, Kenneth Griffin paid $80 million for Jasper Johns's False Start (a smaller version of the work was sold in the Allen collection for $55 million) which had been owned in a daisy chain of great collectors from Robert and Ethel Scull, to François de Menil to Newhouse to David Geffen.
Why this litany of great names? Newhouse bought and sold art throughout his collecting career. He was a connector between great collectors of the past and forward into the future. If Newhouse had died only this year or last—and held onto much of the art he acquired over the years—the collection would be surely offered today as an event on par with the Macklowe or Allen sales.
Expertly advised, Newhouse's estate chose to place some of the highest value works privately and sell others—like the Rabbit—at opportune moments. That brings us back to the present market climate. The American economy has proved far more durable than expected. Each month brings new signs of continuing strength. Even though inflation is abating and interest rates seem destined to rise further, the wealthiest do not seem to be caught in the economic squeeze. They've got the wherewithal for a once-in-a-lifetime sale.
So we've reached another moment of opportunity. The market is hungry for works with great provenance and of great quality. On top of that, there's been a dramatic upswing in the market for Willem de Kooning's work. In 2022, $194 million in de Kooning's art sold, primarily works from periods that had not been the focus of de Kooning's peak prices. (Indeed, the one significant casualty of 2022 was a 1978 de Kooning priced at $30 million which was formerly a prime period for collectors.)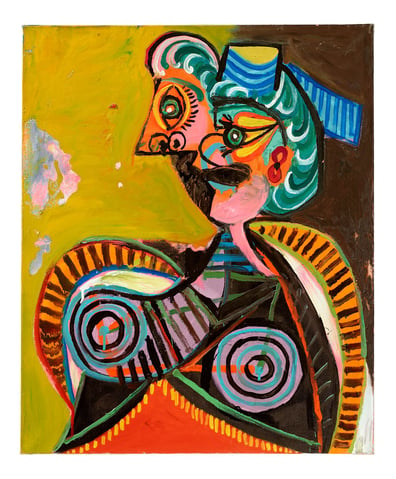 Pablo Picasso, L'Arlésienne (1937), estimated to sell in excess of $20 million
Cannily, the Newhouse estate is offering a 1947 black-and-white painting that Newhouse bought at auction in 2002 for $13.2 million. The $25 million estimate Christie's announced today looks conservative next to the $33 million 1950's Collage sold for in November.
Also announced today was a small 14 x 12 inch Self Portrait from 1969 by Francis Bacon with an estimate of $20 million. The work was last shown in public in 1995. A very similar work from the same year and the same dimensions was sold at Sotheby's in 2007 for $33 million. The buyer was rumored to be artist Damien Hirst.
Pablo Picasso's shockingly colorful L'Arlésienne from 1937 is priced at $20 million as well. Picasso painted the photographer Lee Miller multiple times. A lesser example sold last year for $13.6 million. Roy Lichtenstein's Rouen Cathedral, Set 4, a triptych painted in 1969 is estimated at $18 million. Another of Newhouse's Jasper Johns works, Decoy, is estimated at $14 million. Newhouse bought the work in the famous Sally and Victor Ganz sale of 1997 where he paid $4.4 million.
Finally, of the enumerated works mentioned in Christie's release, a Lee Bontecou work from 1959-60 is mentioned with a $3 million estimate. The artist's record price took a dramatic leap almost two years ago when one of her works sold for $9.1 million, more than four times her previous high price.