Christie's
Double Visionary
The success of Paul Allen's $1.6 billion sale in November is bringing additional works by Hopper, O'Keeffe and Hockney to market.
Christie's seems to be leading the way in sizing the art market to current conditions. Earlier this Winter, the house announced a $140 million selection of works from Si Newhouse's collection. That sale is calibrated against the demand on display in the Paul Allen sale in November. As most sophisticated observers of the Allen sale remarked at the time, the estate still retains a number of significant art works.
This morning Christie's announced that it would sell an additional seven works from the Allen collection: three by Georgia O'Keeffe, three by David Hockney and one by Edward Hopper. The group of works is estimated at $30 million but likely to exceed those numbers significantly.
November's sale of four O'Keeffe's from the Allen collection accounted for $56.7 million in sales, the overwhelming majority of the O'Keeffe auction market for 2022. Undoubtedly, Christie's has enough underbidders to confidently bring another batch of O'Keeffes to market with the kinds of attractive estimates that helped the Allen sale become such an overwhelming success.
The lot with the highest estimate is O'Keeffe's White Calico Rose (above) painted in 1930. Christie's has estimated the work at $6 million even though the work is of a similar composition, date and size as the current O'Keeffe record holder, Jimson Weed/White Flower, No. 1 from 1932 that sold in 2014 for $44 million.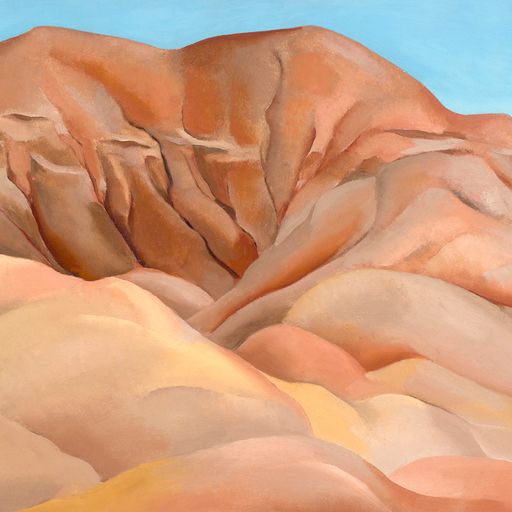 Two other O'Keeffe works that Allen bought at auction are back also with conservative estimates. On the Old Santa Fe Road (above) from 1930 comes back to market with a $4 million estimate despite having been purchased at Sotheby's in 2014 for $5 million.